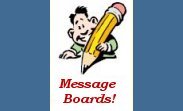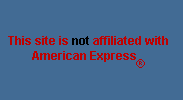 American Express Contacts:

American Express Corporation
World Financial Center
200 Vessey Street
New York, NY 10285

Telephone: (212) 640-2000
Fax: (212) 640-0128

Chairman, Pres, CEO: Kenneth Chenault
Vice Chairman: Jonathan Linen
CFO, Exec. VP: Gary Crittenden
Group Pres, Global Financial Services: James Cracchiolo
Group Pres, Global Corp. Services, TRS: Edward Gilligan

---


Privacy and Opt-out Information
Contact American Express via phone
Contact American Express through Web Form
American Express Executive Contact Information

---


Dispute a charge:
American Express
Customer Service
P.O. Box 297804
Ft. Lauderdale, FL 33329-7804


Physical address of customer service:
777 American Express Way
Ft. Lauderdale, FL 33337

Sr. VP of Customer Relations: Barry Arnold
Tel: (954) 503-9519
Fax: (954) 503-3056

---


Financial Division:
American Express Financial Services
70100 AXP Financial Center
Minneapolis, MN 55474

---




By entering this site you agree to the Terms and Conditions.